Outerwear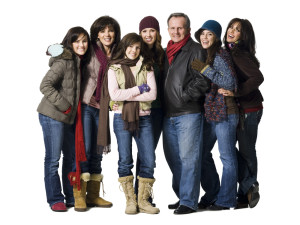 We live in North Dakota! So you know it's important to have great outerwear AND to keep it looking great and effective. Paradise Dry Cleaning and Laundry understands how rain, snow and wind can ruin fabrics and dull colors, while robbing garments of their ability to keep the wearer dry. Our special cleaning process helps to restore original colors and textures.
Regular outerwear fabrics are sturdy and heavy in weight. They include wools, cottons, some polyesters and rayon. Outerwear with small amounts of trim, beads, studs, patches or embossing, requires special care in order to ensure that the garments come back looking great. Similarly, outerwear with leather or suede trim also requires the special care of our Leather and Suede Service
Down Fiberfill
These "puffy" outerwear garments contain down goose feathers or fiberfill in the lining and require special handling. They will get this special treatment and maintain their effectiveness at Paradise Dry Cleaning and Laundry!
Water Repellent
Cleaning a garment not only removes soil and dirt, but it also removes the existing Water Repellent that has been applied either by the manufacturer or by the dry cleaner. That's why it is important to have outerwear garments water repelled each time that they are cleaned to ensure their durability and longevity. Our water repelling treatment restores resiliency of the garment to rain, snow and even stains, while helping to preserve the garment's original comfortable look and feel. Garments that have water-repellent applied require less frequent cleaning which will extend their useful life. As this is a special service, please request it the next time you visit us.