About Us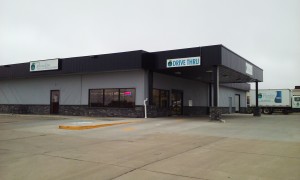 Paradise Dry Cleaning and Laundry opened in November of 2014 to provide a long needed service for the growing city of Dickinson. A complete remodel of the former Sears Building behind the Prairie Hills Mall provided a convenient and efficient location for Paradise to serve all of Dickinson's residents.
Filled with state-of-the-art Cleaning and Alteration equipment and utilizing Planet Friendly cleaning methods, Paradise Dry Cleaning and Laundry is ready to serve Dickinson. Our managers bring over 60 years of Dry Cleaning expertise to the Dickinson market and can provide you with the best Cleaning service in North Dakota!
Mike grew up becoming the 4th generation on a small farm 18 miles NW of McClusky, ND.  Hard work, good business ethics, and treating your family and neighbors with respect were keys that he learned growing up. Using those skills, he got a second job to help the farm grow in sales for Schwan's Ice Cream. This job made him fall in love with sales and customer service. When the opportunity came for him to leave the farm operation, he applied his sales skills for various companies including Brinks Home Security in Union City, CA and Bobcat Equipment in Bismarck.  He eventually returned to Dickinson in 2010 to work for Ameripride.  Mike joined Paradise in 2018 as head of Commercial Sales.  In 2020, he was promoted to General Manager. He has accumulated a great amount of knowledge about dry cleaning and production and feels tremendously fortunate to work with such a great staff AND WONDERFUL CUSTOMERS every day!
The Team!